ADVERTISEMENT FOR RAKETSPEL & MUAHAHA GAMING
HUGE Live Stream Sunday!!! You're chance to prove you can beat me at 
Solid Soccer
. If you can beat me, Raketspel will award you with 50 coins in-game (10 coins if you face me and lose). Plus, Raketspel will be available in chat to answer your questions and get your requests for future features and updates. Oh... and we will be giving away gift cards at random to people in chat. It all starts this Sunday at 10am EDT (New York)! 
youtube.com/muahahagaming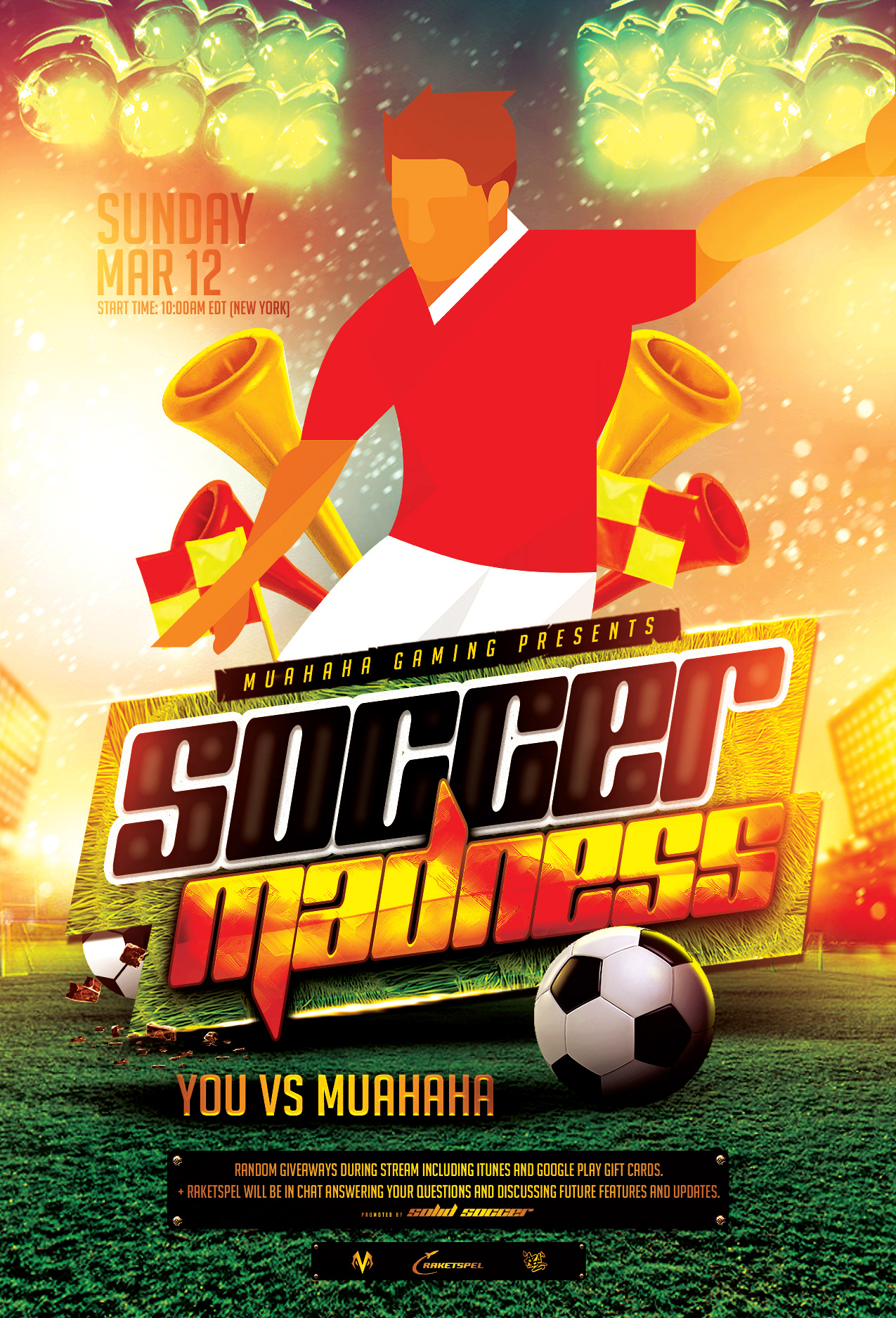 Thanks for stopping by...
If you enjoyed, please click the big ol' blue thumbs up button please! It'd really help me grow!
All of your support is truly amazing and very much appreciated by me. Thank you.